On 7th July, The New Note Orchestra debuted their new show "A Green Recovery" as a free live streamed broadcast for  The Thursday Night Show. Based on music composed and rehearsed over the past two years, the performance includes spoken word sections that explore the parallels between the struggles of addiction and the ecological emergency.
We have a choice
The world we live in is not one arrived at by chance, but by design. There are deliberate decisions made at all levels, from that of the individual to those of global organisations. We might not always understand the full implications of each decision, and each impacts the world to lesser and greater magnitudes, but we cannot escape the fact that we live in a world shaped by our own choices.  
Just an addict may experience a moment of clarity and see the nightmare their life has become, humanity has woken up to the destruction that it is causing. And just as the addict has, in that moment of clarity, an opportunity to take steps to escape their addiction, humanity has a chance to avoid complete environmental collapse and begin to heal.
But once we have seen the need for change, what lessons can we take from addiction recovery? 
Step forward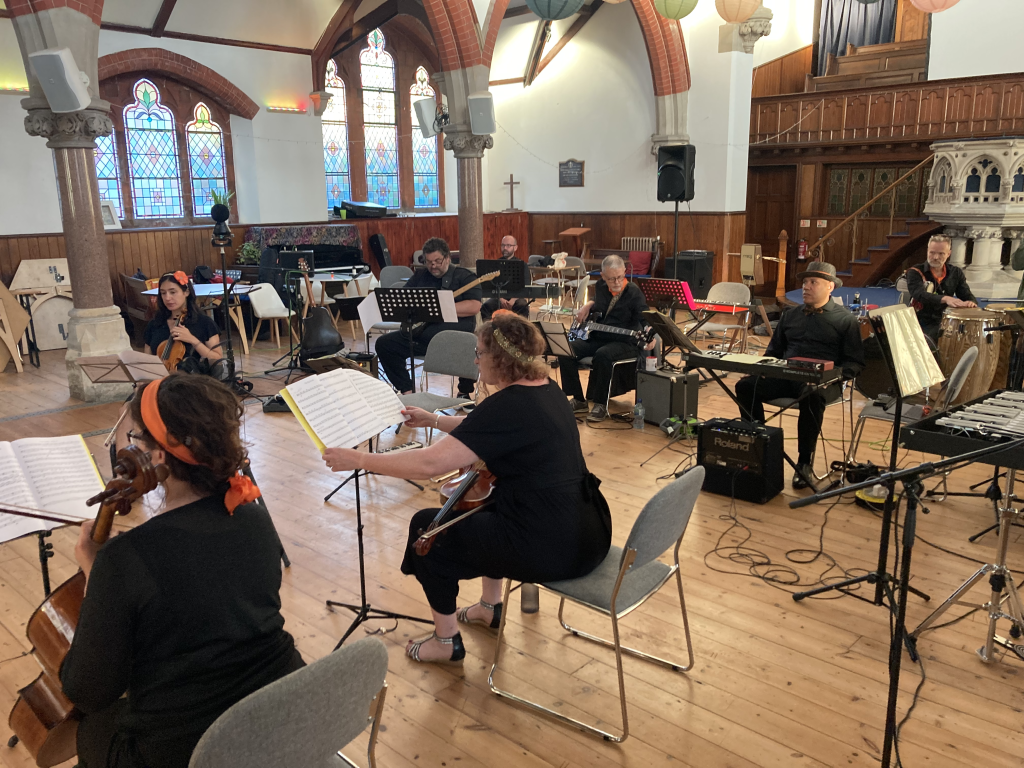 In A Green Recovery Adele, handbell player, talks about volunteering. For Adele, as for many of us, giving time and energy to supporting fellow addicts in recovery and building community can help us to feel useful again and regain self esteem. 
Similarly, Adele points out that by giving our time, we can rebuild and protect our environment and draw attention to how common spaces have been commodified as property or used as dumping areas for waste.
Keyboard and theremin player Alex discusses the differences between wants and needs. He compares the global reliance on fossil fuels to the addict's reliance on alcohol and drugs by drawing parallels between the addict's obsession with their substance of choice and the global economy's dependence on destructive practices.
A key ingredient to recovery, as keyboardist and bassist Warner points out, is hope. Warner talks about how a helping hand gave him this hope and started him on his journey of recovery, and how, with positivity, we the population can also begin to recover. 
Finally, guitarist Crispin looks at how escaping isolation and becoming a part of something bigger than himself ultimately helped him find purpose beyond instant gratification. And, he points out, by realising that we are all a part of something bigger, we can begin to see a way out of environmental collapse. 
What can we do?
There is a lot of advice about how we can change our everyday habits to help the environment. Recycling, being careful not to waste water, and using public transport are all, of course, important. But at the same time, focusing on these individual actions can distract us from the bigger picture. One of the big lessons of recovery is that community and other forms of support are vital.
Music Declares Emergency is a group of artists and industry professionals who use their platform both to build awareness and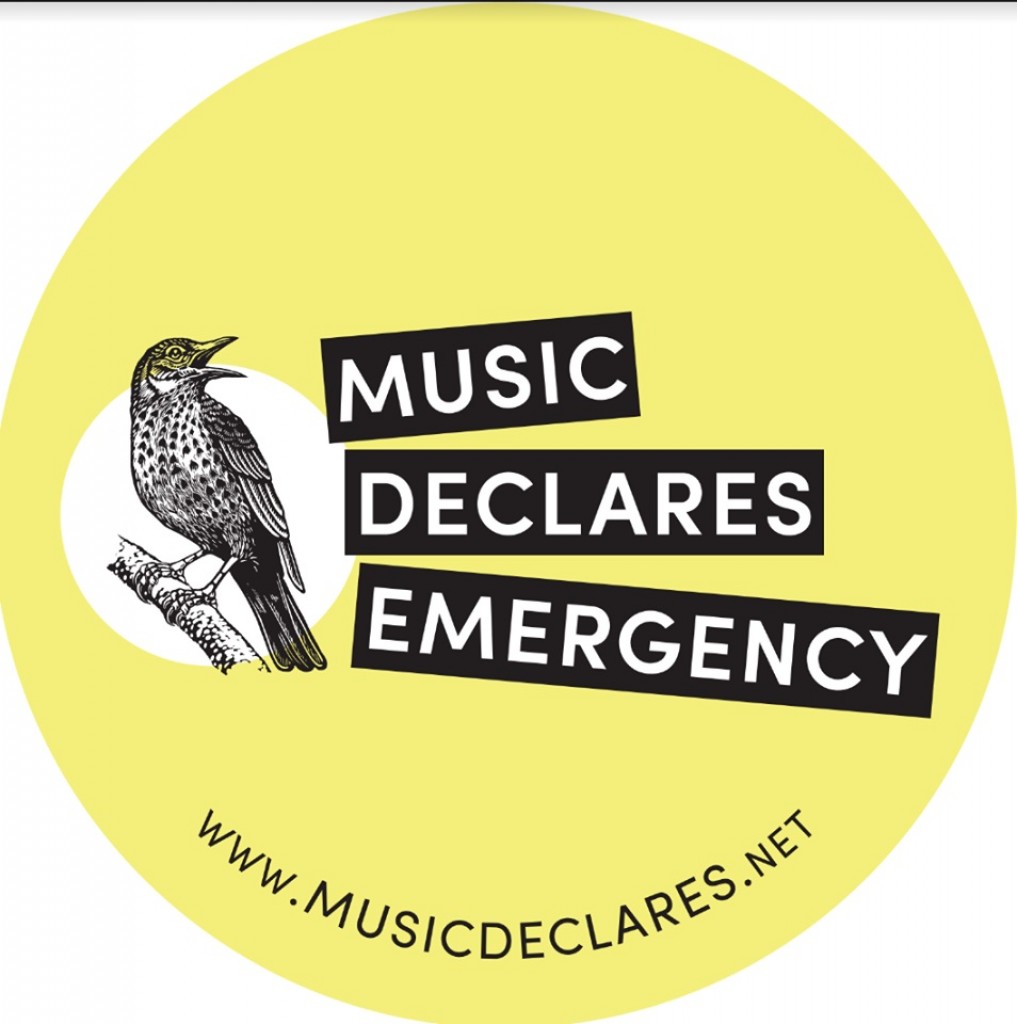 push cultural changes within the music industry. As part of its mission, MDE has drawn up guidelines for artists about how to make their actions more environmentally friendly. The group has also made a declaration about the climate emergency in which they call upon governments to act.
Direct action groups such as Extinction Rebellion, and Insulate Britain have caused controversy over the past couple of years with protests that have shut down roads and motorways. Detractors have noted that inconveniencing people actually has a negative effect on the fight for climate justice. However, it can't be denied that these groups have done much to spread awareness for their causes. 
Fossil Free UK, Friends of the Earth, and, of course, the famous Greenpeace all have advice on their websites about how you can join campaigns in your local community. Greenpeace is one of the most visible campaigning organisations in the world and has done much to advance the global conversation about environmental destruction.
Pressure on governments and companies can have real effects and bring about incremental change. Stop Cambo, campaigned to halt development of the Cambo oil and gasfield in the North Sea by targeting the oil companies' offices and the Scottish and wider UK governments. Following months of pressure, at the end of 2021, Shell abandoned the venture and Siccar Point Energy paused the project. The advocacy group then went on to focus on the Jackdaw field east of Aberdeen.
Break the cycle
Like the alcoholic who can never really satisfy their need  for a drink, a world driven by consumerism wants us to never really be satisfied with what we have. Like addiction, consumerism aims to maintain a continual state of longing.
In a world driven by growth and expansion, even small community groups that focus on preserving communal greenspaces are vital.
A Green Recovery will be performed by The New Note Orchestra on Thursday 14th and Friday 15th July at the Old Market, in Hove. 
The Friday performance is sold out, but tickets for the Thursday performance can be can be booked here.