New Note projects is an award winning charity based in Brighton.
We use music to help people who have faced addiction issues. Our musicians have faced many barriers including homelessness, isolation and mental health issues. Our musicians use music to reconnect to themselves, their families and the wider community.
Some of our achievements
Mayor Lizzie Deane has chosen New Note Projects as one of her Brighton Mayoral charities for 2022-2023. It is the first time that a recovery organisation has been chosen for this role.
New Note was included in a government report as an exemplary model on how to support people in recovery. 'Road to recovery. Addiction in our society-the case for reform'. (Centre for Social Justice 2019)
Nominated for a PRS British Composer Award (2018)
We were featured in The Guardian (2016)
We were nominated for the Sector Star Awards (2016)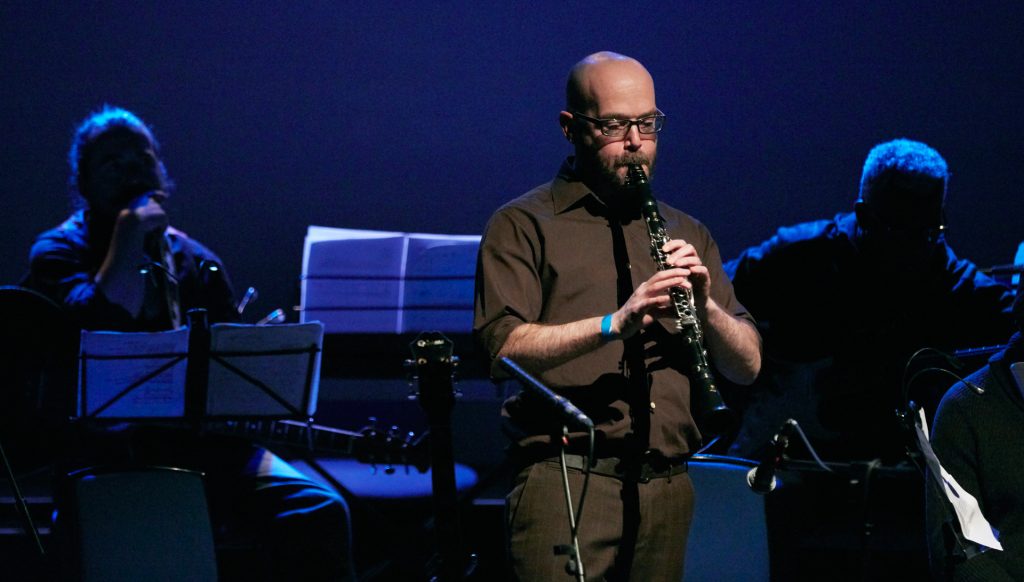 Action on Addiction is pleased to support New Note Orchestra. Our previous involvement with the Addicts' Symphony TV programme reinforces the idea that this is a really creative way to support and encourage people in their recovery from addiction.
I love the idea of New Note Orchestra. Orchestras are famously disciplined, supportive, and creative and these are all things that people recovering from addition need the most. They are also forums where people explore their talent and potential and I believe everyone has both even though it takes help for some people to realise it themselves. I really wish this fantastic initiative the very best in their important work.

I am delighted to hear that New Note Orchestra, the first recovery orchestra in the world for people with alcohol and addiction issues, is being launched in Brighton. I am sure that the project will be a huge success.

I dropped into a New Note Orchestra rehearsal. They practice at St Luke's Church in my constituency... I've heard such wonderful things about New Note, I wanted to see for myself what they're currently working on, and to speak to those involved. There's a real energy about the group, and it was impressive to hear how far they've come in just a short space of time.

The parallel with the peer-support and mutual aid movement is clear; being part of a recovery group or community creates something that is greater than the individuals involved.