We are always interested to hear from people who want to get involved with New Note.
Please see below for current vacancies / positions available.
Would you like to enhance your experience and well-being by becoming a Trustee with a small successful Brighton based charity that has the ambition to become a national portfolio organisation?
New Note Projects is a charity that uses music to create life changing experiences and recovery for people who are dealing with addiction, homelessness and mental health issues. 2020 is our fifth year of operation and our plan is to build on the national profile we have achieved to help other arts organisations support recovery activities in areas of high need across the country.
Covid 19 has posed challenges but we have worked with help from our funders to develop a digital delivery model which enables us to operate and create music now, and in the future.
Looking forward, we would like to strengthen our Board by recruiting new Trustees to get involved in supporting our work over the next three years, particularly in the areas of public health policy and our development to a national portfolio organisation.
We welcome all applications, whatever your background and experience. If you are new to the role of Trustee we can provide training and support so that you are able to make the most of your skills and benefit from the experience.
You can also fulfil the role remotely if you do not live in and around Brighton.
Interested in hearing more? Please send your CV and a cover letter explaining how you could help us to info@newnote.co.uk. The closing date is 31 December 2020.
For more information or to have a chat about the role please get in touch with
Bridget Taylor, Chair of New Note Projects
email: bridgettaylor231@gmail.com
We are currently looking for a Guitar Tutor for Strummers.

The tutor will sing and play guitar, leading mixed workshops of guitarists with different levels of experience, from beginners to advanced. We usually play three or four songs at each session, learning the chords and rhythm using songsheets. You should be happy leading the singing while playing guitar, and be able to coach all levels of guitarist to enable them to play along. Some bass players also take part in the sessions, and you should have a basic understanding of how to coach bass.
This role is to be shared with the existing tutor, so the commitment will be one or two 90-minute sessions each month on Friday mornings, 11.30am-1pm. Flexibility with dates, in discussion with the existing guitar tutor and the organiser, would be welcome.
The sessions have recently restarted at St Luke's church, where we are social distancing. Masks are worn by the participants, but the tutor can remove his/her mask when running the session. During 2020, we have also run a version of these sessions online using Zoom, and this may be necessary again if there are restrictions on meetings, due to the virus.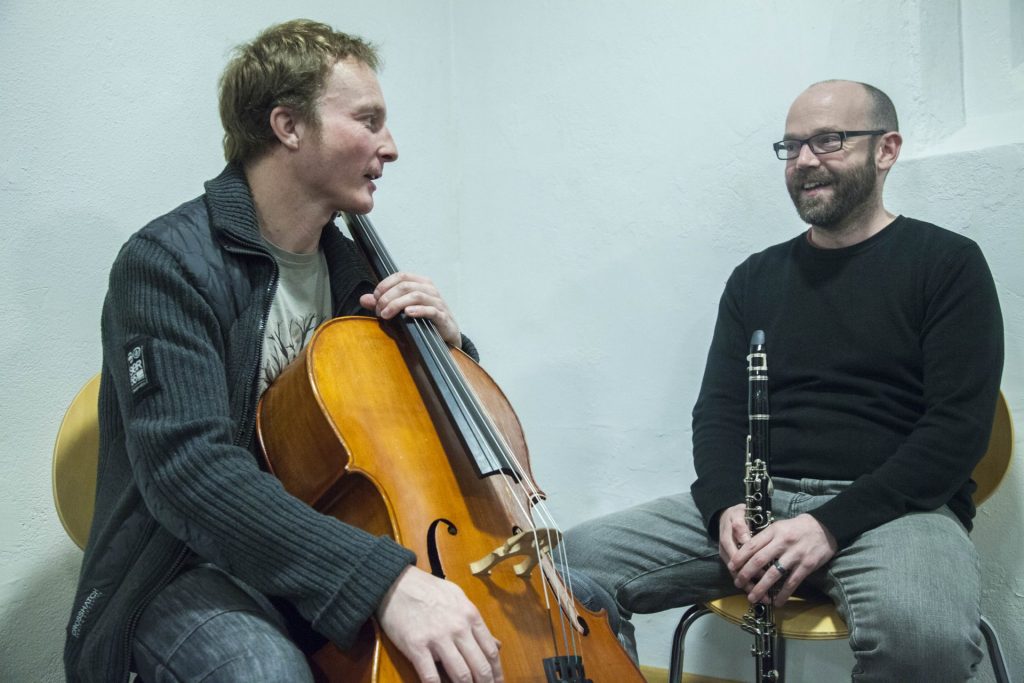 At moments when I was at my lowest and most in need of help, I had to somehow find my desire, nurture my confidence and reconnect with life. New Note Orchestra does all that and so much more...