The history of New Note Orchestra by Molly Mathieson, Founder and Chief Executive.
New Note Orchestra was inspired by the Channel 4 documentary 'Addicts' Symphony'. I created the TV show after spending time with renowned musician James McConnel.
James was a recovering alcoholic and his life took a terrible turn after his son Freddy was found dead from a heroin overdose at the age of 18. James had used music in his own recovery and was also using it as a way to heal the pain of his son's death. I became interested in how music can heal people's lives and the idea for Addicts' Symphony was developed. Addicts' Symphony saw James McConnel work with ten participants for two months, building towards a concert with the London Symphony Orchestra. He worked alongside the world renowned animateur Paul Rissman who helped the musicians compose their own symphony titled 'Rhapsody For The Tamed'. They showcased this with the LSO in front of an audience of 4000 people. It had an 80% success rate in helping the musicians stay clean and sober. The night of the concert changed my life and I was determined to take the success of the TV show and create the UK's first recovery orchestra.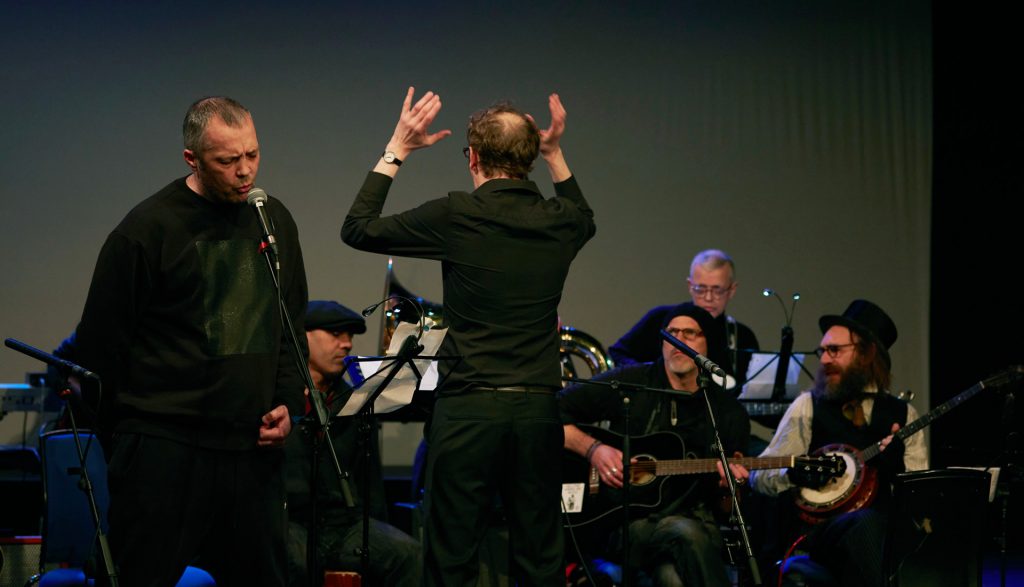 My son was an extremely talented musician and his life was cut tragically short because of his addiction. I was determined to try and help as many musicians as possible to not make the same mistake. Addicts' Symphony helped the participants beyond my expectations.
New Note stopped me isolating by giving me the motivation to get out the house. And in turn it's increased my health by reducing my social anxiety, depression, loneliness, the feeling of being a failure and feeling unwanted on the unspoken edge societal and family life. At moments when I was at my lowest and most in need of help, I had to somehow find my desire, nurture my confidence and reconnect with life. New Note Orchestra does all that and so much more...

Being in Addicts' Symphony was trans formative - it changed my life. Coming together and playing with other addicts meant I could be 100% myself. I learned to accept myself.

I came out of rehab and thought 'what now? Playing in Addicts' Symphony was fundamental to my recovery. After coming out of rehab I needed a purpose. Playing alongside the other addicts was a big reason for taking part. This was a safe environment.
Addicts' Symphony
New Note Orchestra was inspired by the TV documentary Addicts' Symphony which was broadcast on Channel 4 in 2014. 10 participants who were in recovery from drugs and alcohol worked together for two months to put on a concert with the London Symphony Orchestra. It was a phenomenal achievement.